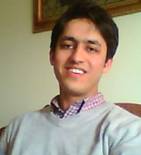 Naser Koshan
Post Osama
Pros & Cons
Bin ladenís death is indeed as much of a great news to the Muslim world as it is here in the United States. No doubt, the Al Qaeda terrorist network is responsible for massacring thousands of innocent Muslims around the world with a highly noticeable number in my war-torn country Afghanistan. His death is certainly an irreplaceable loss and defeat to his movement and will bring about long term success in weakening the roots of this fundamentalist minority, bearing in mind that the short-term outcomes can be outrageous and deadly reactions from its followers around the globe.
Most recently, the top leadership of Af-Pak Taliban announced deadly operations across both countries in response to the death of the Al Qaeda leader and vowed to continue their insurgency and further increase their suicidal attacks targeting Afghan and U.S. military personnel in the future. As mentioned earlier, the short term impacts of Bin Ladenís death would certainly be unfortunate civiliansí deaths and escalation of the prevailing vulnerable security in the region, Pakistan and Afghanistan will be the frontline victims in this regard.
Islam and terrorism have always been highly sensitive issues post 9/11, while many people unknowingly associating the peaceful Islam with global terrorism and accusing Muslims for promoting and sponsoring terrorism while in reality terrorism of any kind is totally denounced and rejected from the sacred perspective of Islam as it always preaches for mutual respect to other religions and teaches tolerance, peace and humanity.
No doubt, Osamaís sudden demise and absence has created a huge confusion among his followers and has put this movement in great vulnerability as far as their future strategies are concerned and this is a great opportunity for the coalition forces to put immense pressure on the other running leaders of this network and states sponsoring terrorism and not giving them the time to reintegrate so that we do not commit the same mistake as we did post 2001 letting Taliban regroup again in their safe heavenís across the border in tribal areas of Pakistan which eventually resulted in prolonging the war to nearly a decade now.
Author: Naser Koshan
Washington U.S. 2011
---