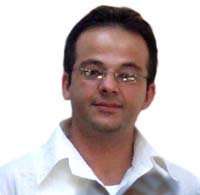 By Abdul Ali Faiq
Mohammad Yunos Qanooni
Profile, sacrifices, optimism, competence and vision for the future
By: Abdul Ali Faiq
The profile of Mohammad Yunos Qanooni:
Yunos Qanooni, son of Mullah Muhammed Yousuf, was born in Panjshir province in 1957. He completed his secondary education in 1977, and obtained a degree in Islamic theology from the University of Kabul in 1980. He got married with a Pashtun woman from Kama, Nangarhar Province, the niece of a supporter of King Zahir Shah, Uzbek Dr. Seerat. and has six children. He joined the Afghan resistance in early 1980's as a member of the Jamiat-e-Islami Party led by Professor Burhanuddin Rabbani.
Mr. Yunos Qanooni played a very significant role during his career, specifically during the Jihad (Holy War) against the Red Army and the Taliban. He was one of the most competent ministers in the government of president Karzai. He proved to be a hero war as well as peace, as he himself once stated. He has also served as the ministers of defense, interior and Education since 1992. He is a moderate intellectual who has gained considerable administrative skills. He has a soft spoken man and with a flexible and easy-going manner. He always talks and work for national unity, solidarity, peace and tranquility. However, his efforts and hopes to this end have been undermined by certain political parties, such as the nationalist Afghan Mellat Party, and some figures in the current government. Mr. Qanooni also fulfilled his moral responsibility at the following posts:
He had headed several delegations for talks with exiled Afghan leaders, including former king Zahir Shah, in an attempt to unite the anti-Taleban groups. Following Masood's assassination on 09 September 2001, Qanooni became the political head of the anti-Taliban United Front. He was named the interior minister when the United Front captured Kabul on 13 November 2001. He also headed the UF's delegation in the talks at Bonn, where his motivation, performance and negotiating skills impressed many diplomats. He faced his first political setback when Hamid Karzai moved him from the interior ministry to the education ministry in order to promote Pashto on power in the government. Despite his marriage to a Pashto on women and eloquence in Pashtu language he has found it hard to broaden his political appeal beyond his Tajik community. During the presidential election, he chose a Pashto on, Taj Mohammed Wardak, and Sayid Husain Aalimi Balkhi, from the Shia Hazara ethnic group, as his running mates. (1)
Yunos Qanooni was a very close aide to Ahmad Shah Masood. When Masood decided to create the commanders council in 1987-1988, Yunos Qanooni was appointed the spokesman and the chief of the political bureau. After the fall of Kabul in September 1996, Qanooni took part in the meetings that lead to the creation of the Supreme Council for the Defense of the Motherland (Masood, Karim Khalili and general Dostom also took part in the creation of the Council). Since the beginning of 2001, Qanooni lead several official missions to Europe and Rome, especially to meet with important Afghan figures and groups abroad to discuss joint efforts to strengthen the resistance against Pakistani backed Taliban and to help achieve durable peace through Afghans free political will. He, Aref Noorzai and General Husein Anwari set up a new council to topple the Taliban and establish a new government with ex-king Zaher Shah. (2)
Sacrifices at Bonn Conference:
As a matter of fact that, Qanooni played a very vital role in Bonn Agreement, as many analysts agree. He was named Ďthe messenger of peace for Afghanistan'. Qanooni made a great deal of efforts towards the inter-Afghan Bonn Agreement. Most of his Tajik fellows were not happy with the decisions made at Bonn conference. But he convinced many and led the delegation with high professionalism and played a very important and diplomatic role in Bonn Agreement. His efforts played a key role in paving the way for the new Afghanistan. Below is an excerpt of his interview with Vaiju Naravane of India's National Magazine in Bonn in which he outlines his hope for the future:
Q. Are you happy with the outcome of the Bonn talks? What will be the first priority for your country?
A. It goes without saying that I am happy with the results of the Bonn negotiations. It is an event of historic importance, which will leave its imprint on the history of the Afghan people. The agreement will lead to peace and a happy future for my country.
Q. Afghanistan has been in the grip of a cruel civil war. Do you think that the regional chiefs will now be willing to relinquish power and authority to the interim government?
A. It is clear that those who possess arms in Afghanistan today and whom we describe as "armed chieftains" must be integrated into the country's regular Army under the new interim government. Otherwise they will become a source of anarchy and instability. I am convinced that those whom we call armed chiefs will place the interests of the country before any other consideration and those they will play a key role in the peace process. They were heroes during times of war. They must now become the heroes of peace, if God so wills.
Q. The document you have signed says specifically that no amnesty will be given to those guilty of human rights abuses and war crimes against civilians and prisoners of war. How will you bring these criminals to book? Do you think that there should be an international tribunal for Afghanistan on the lines of the international court on the former Yugoslavia?
A. Of course we want the war criminals to be tried and judged - those who have committed atrocities against their own people. But we must make a distinction between those who fought foreign aggression during the Soviet Union occupation and those who killed their own people alongside Red Army soldiers. There is also an important distinction to be made between those who fought the Taliban and outsiders like Pakistan, Osama bin Laden and other foreigners. The Taliban and its leaders lit the brazier of war and killed innocent Afghans, and these criminals must be brought to justice in the same manner as the Yugoslav warlords. Justice and wisdom must carry the day.
Q. What role can India play in the future of Afghanistan?
A. We have profound historical and cultural ties with the great India. India has never interfered in our internal affairs. On the other hand, India has helped us during moments of great hardship and need. India is a great nation and the great civilization of the Asian continent. It can greatly contribute in the fields of education and industry and in training Afghanistan's future civil service, as it did just after Independence. Every Afghan carries the people of India in his heart and knows that Indians wish Afghanistan and its people well.
Q. What role do you see for the United Nations Force in the long run and the short run?
A. We expect and we prefer Afghans to take charge of the security of their country since they know their nation and their people better than anyone else. If the need is felt, we would probably require a temporary, limited, U.N. force. I do not think we shall require it. However, it is better to wait for the installation of the provisional government on December 22 and see what will be decided.
Q. You have pledged to withdraw all armed units from Kabul and other urban centers. Is that a promise you can keep?
A. Yes, we have decided on the withdrawal of all armed units from the streets of Kabul and their return to military positions they held earlier. With the help of God, we shall be able to put into practice the decisions agreed upon in Bonn. (3)
No doubt that the achievements made possible by Qanooni in Bonn conference have positively, dramatically and directly affected the current situation in Afghanistan, despite Karzai government's nepotism, corruption, nationalism, injustices and uncountable other problems. Qanooni really did his best towards the future of Afghanistan in Bonn as many analysts acknowledge. He was the key person for the success of the Bonn Agreement. For the more details you may see the following interview as well! Following is a near-verbatim transcript of the English interpretation of todayís briefing at 3.30 pm Bonn time by Mr. Yunos Qanooni, head of the United Front delegation:
In the name of God, as everyone knows there are historic meetings taking place on the initiative of the United Nations and with the Federal Republic of Germany being the host. In the meantime we thank the organizers of this Event, i.e. the United Nations and the Federal Republic of Germany. We are hopeful that this series of meetings will lead to a sort of constructive agreement, which will lead to a permanent peace and stability in our country. The opening meetings took place yesterday and different groups put forward their views about their transitional mechanism. The uniting points, the common points, in the talks which took place yesterday were more than the points which had to do with potential disagreements. As far as the Islamic State of Afghanistan and the United Front is concerned, we have supported the proposed plan of The United Nations on bringing about peace and stability as far as the sort of transitional mechanism is concerned.
As we announced yesterday, in principle and on a general basis, we agree with the plan, but as far as the details are concerned we are holding talks amongst ourselves and we will announce them in due course. Today we had internal meetings amongst different groups. The results of these meetings were useful and positive. And I suppose that we should be hopeful that in the remaining two to three days we will reach positive and Constructive conclusions. Of course this is not our expectation to walk along the route of the past 23 years overnight. We believe that as far as we agree on general points and on principles, so far we have been successful and we are Hopeful that in details there are potential hopes that we will reach positive conclusions. We hope that we will have another press conference at the end of this series of meetings so that we give you the good News from the people of Afghanistan so that you relay to the people of the world, [(interpreter) and the previous Point I should just mention that Mr. Qanooni was referring to the details as far as the transition period and the Loya Jirga are concerned.] I would like to thank you too, for paying enough attention and having detailed coverage of this important conference and now I would like to take your questions.
Question: The Northern Alliance has said in the past that it does not want a multinational force but an all-Afghan Police force to ensure security in the country. Now that you have had a chance to speak with some of the other delegations can you understand their preference for the involvement of foreign forces, do you see that as likelihood now?
Answer: As we have made it clear in the past and the present also we believe, we prefer that security is looked after with Afghan forces themselves. A force composed of different ethnic groups and different parties and still we insist on that but so far there has not been any detailed discussion about the composition of the peacekeeping force.
Question: Mr. Qanooni, could you outline in more detail please, what were the major topics you addressed today, what are the major problems you tried to tackle today?
Answer: As I mentioned, we had meetings among ourselves and for example we have been discussing the criteria on what personalities, what kind of people should take part in the interim council and we have reached some levels, which will lead to more agreements and more positive conclusions.
Question: How confident are you that whatever is agreed here in Bonn will be accepted by leaders in Afghanistan, especially the Northern Alliance leaders and how often are you in touch with them throughout this week?
Answer: The delegation which has come to Bonn representing the Islamic State of Afghanistan and the United Front is representing actually the Islamic State of Afghanistan and the United Front and it has been appointed by them so we hope that whatever decisions we take will be agreed with them as well. We donít see any problem.
Question: Can you tell us in some more detail on which topics you didnít reach an agreement yet, on which topics you disagreed?
Answer: As I said before we are now in the middle of the talks and we are not in a position to tell you about the details and we are hopeful that at the end of the talks we will give you the good news about the positive conclusions in which we hope that the expectations of the Afghan people and the international community are reflected
Question: Mr. Qanooni, are you in favor of the multi-national force on the ground in Afghanistan, or not?
Answer: As I mentioned, we donít feel the need for an outside peacekeeping force and at the moment there is full security in place. If there is a need for extra security, then of course we can have combined forces from the ethnic groups inside Afghanistan.
Question: My question has two parts. You are quite isolated on the Petersburg, first of all, how much communication do you have, for example, with President Rabbani in Kabul, and second of all, what influence does foreign observers exert on your meetings and discussions?
Answer: We are in contact with President Rabbani almost every day and we expect from the international observers to agree with what the Afghans agree amongst themselves. And this is clear that the Afghans have never been influenced by foreign influence and we are of course grateful to the United Nations and international observers for their support so far. And the Afghans, of course, when they talk amongst themselves, they consider national interests and put national interests before anything else.
Question: Mr. Qanooni, you said about the you looking number-wise also that Northern Alliance will have this number of seats or personalities that will be included in the interim administration. So is the other group will have this number of seats?
Answer: In our talks and agreements we try our best to represent different groups, the combination of different ethnic. Groups and of course this is very important. This is one of the most important priorities.
Question: You are emphasizing a lot on the different ethnic groups being represented. How representative are the current groups in the Bonn conference?
Answer: Of course real representation calls for real democracy and free elections and in the present circumstances we try our best to ensure as much representation as possible
Question: Iíve got two questions. One the question of multi-lateral forces can you clarify what you are saying: that? You donít want any foreign troops, nor are you willing to accept suggestions that perhaps there could be a limited presence of foreign troops to secure airports and to secure air convoys. And the second question is, when you talk about taking the next phase, the next round, of these talks inside Afghanistan, can you give a commitment that those talks could be held in a neutral territory, a demilitarized territory, perhaps territory which is no mainly given over to The UN, or would it be under areas which Northern Alliance control?
Answer: As I mentioned earlier, as far as the international peace-keeping force is concerned, at the moment there is no need for that and also we have not talked in detail about that amongst ourselves and while in principal it can be part of a comprehensive peace package, but as far as the holding of the next round of talks in Afghanistan is concerned of course we would like to have them organized and held in the historic city of Kabul.
Question: The question is about, he is saying that Pakistan has been interfering in Afghanistan and trying to create hostilities among the Afghan nation. Are you trying to influence the United Nations so that the United Nations in turn influences Pakistan in order that Pakistan stops doing that?
Answer: As we know, Pakistan has not only been interfering but also aggressing Afghanistan through the creation of the Taliban, and now we know that the Taliban are vanishing into the history and we believe this is a very good opportunity for Pakistan to review its strategy towards Afghanistan so that this strategy can ensure the protection of The national interest of both countries.
Question: Two questions, would you be willing to see the King of Afghanistan play a role in the next transitory period? And the second question is, I see there is a lady sitting next to you, I would like to know which role the Alliance sees for women in the future of Afghanistan and also in the administration.
Answer: First of all I would like to make a request, we are the United Front, we are not the Northern Alliance, and this is a title that has been imposed on us, or has created by foreigners, and the United Front not only includes the north, but also the south, the east, the west the centre, and please donít call us Northern Alliance any more. As far as the role of the former King is concerned, we donít believe in the role of persons or personalities, we believe in systems, for example, the Loya Jirga as a national system, as a traditional system in Afghanistan: once we pick things through a Loya Jirga and if the people agree through Loya Jirga that the King has a role then no-one can deny that. As far as the role of women is concerned, we have been emphasizing that the women should have full participation and an active role in the decision-making processes and all our society. And as we can see, Mrs. Afzali, who is a symbol of resistance and freedom in Afghanistan, we have made sure that people like her, their legitimate rights are ensured.
Question: The question is about the Loya Jirga and the Afghan refugees outside Afghanistan, for example, two million in Iran, two million in Pakistan, the issue of them being represented, and also as far as ethnic minorities are concerned, for example the Turkmens.
Answer: We believe in all ethnic groups being represented properly and fully. For example, if we wanted in this meeting to represent all ethnic groups, we would be in a position to put so many chairs in here and there wonít be any space for them here. The criteria as I mentioned before, the merits and the capabilities and abilities of personalities are very important.
Question: One of the proposals floated before the opening of the conference was a German one of an interim government, eight of which appointed from your Alliance, including the prime minister, and seven from the others. Are you ready to accept this proposal?
Answer: There has not been any decision or any proposal about the composition or the combination as far as the quantity is concerned of such a mechanism before the conference, but now we are going to talk about that in the course of this series of talks, and of course, whatever agreement we reach, it should be reflective of the interests of the Afghan nation.
Question: What kind of an impact does the development of military actions in Afghanistan have on your conference? Here? To mention only one aspect, one part of the Alliance, one major, General Dostum is accused of serious violations of the rights of prisoners of war in Mazar-i-Sharif. Did you address this problem and what was your assessment and judgment of it?
Answer: The internal military developments will not have any negative impact on the peace process, on the negotiations here, and our call has always been the call for peace, even at the time when we were besieged in a village. As far as the violations of human rights in Mazar-i-Sharif is concerned I donít agree with that.
Question: The question had two parts; one was that the United Front is not putting a lot of importance on the Peshawar group, because they donít have any military power in Afghanistan. The next part of the question was about the moderate Taliban, before there was this issue that the United Front may enter into negotiations with the moderate Taliban.
Answer: Thatís not right, we have been negotiating with [the Peshawar group], and this evening we have a meeting with them. The story of moderate Taliban was created by those people who created the Taliban themselves, because the Taliban were being defeated, so they wanted a new sort of approach to interfere in Afghanistan.
Question: Regarding the future President or the Head of State of Afghanistan Ė is Mr. Rabbani going to be the President, or is somebody else from the Jamat-i-Islami party going to be the President; and is it going to be elective or selective and what role are he and also you going to play?
Answer: Mr. Rabbani can be a candidate and I am also the head of the security arrangements in Kabul. (4)
The above interview clarify that what Mr, Qanooni mention in the Bonn agreement and perform it gradually with a huge amount of hardships and sufferings only because of our brave, and honorable Afghan people and he deserved to be more than a peace messenger indeed Ö!
Qanooni's optimism about Karzai and the Bush administration.
Realistically, as we know, that USA perpetually and constantly supports Pashto on government in Afghanistan and always following Pakistan's ISI (Inter Services Intelligence) policy and direction unfortunately! That is why it created very negative, bloody, and many life cost result in the last three decade of war! I hope that, the USA now realized the power of terrorism, the phenomenon of terrorism, and supporter of terrorisms; otherwise they will pay much harsher and higher cost in the following years!
That is why Mr. Qanooni traveled to the USA to discuss harsh realities with high profile figures in the US administration and informed them that we wanted to make contribution, cooperation and friendship. The following is his interview with Eurasia Net:
As tensions simmered in Afghanistan, the countryís interim Interior Minister Yunos Qanooni was in Washington. During his late May visit he met with top US defense and security officials including Vice President Dick Cheney, National Security Advisor Condoleezza Rice and Deputy Secretary of Defense Paul Wolfowitz. He told EurasiaNet that the purpose of his trip was to expand the Afghan-US relationship, and particularly to see progress in the National Army and in reconstruction in Afghanistan. Qanooni also met with Eurasia Net contributor Camelia Entekhabi-Fard in Washington. He discussed his plans, expectations and concerns for Afghanistan after the Loya Jirga. The full text of the interview follows.
Eurasia Net: I have heard that you plan to leave your government post and start organizing a new party called "Nehzat Melli Afghanistan" (National Movement of Afghanistan). Is this true?

Qanooni: It is true that I want to organize a party with that name, but that doesnít mean I plan to leave government responsibilities. To begin with, we still donít have a law on political parties in Afghanistan yet. This means all party-like political formations lack legitimacy. The Loya Jirga will solve this problem. "Nehzat Melli Afghanistan" would be one of the first legal parties in Afghanistan. This party will not be geared towards just one group or caste. We would like it to belong to all Afghans.
Eurasia Net: What do you think about the new shape of the government after Loya Jirga?
Qanooni: the Loya Jirga will determine the leaders of the country, the head of Judiciary and of the Parliament among others. Now, we may have a president or a prime minister or both. I believe Mr. Karzai would be an excellent candidate to take the position of the presidency. He could establish the best possible cordiality between the cabinet members. He is the person whom the people clearly love and respect. And we, the Tajik ministers, are ready to open up one of our positions in the cabinet. This for the people, and because we believe in unity and alliance between any ethnic group we are ready to open one of the ministry positions.
Eurasia Net: What dose this mean? Does it mean between you and interim Foreign Minister Dr. Abdullah Abdullah and interim Defense Minister General Mohammad Qasim Fahim; one has to leave his post?
Qanooni: That would an agreement amongst us. But we are ready to have the first casualty (laughs) - who is staying and who is leaving. The important fact is that we destroyed the ethnic group form and replaced it with a new format that is called Afghani. Might be some ministries will merge into one larger, more powerful ministry because it is more effective. Under these circumstances, the defense ministry has an important role to play. Fahim is the best person for this position. He is like a Marshal. In our history this the first time that our government doesnít have a Prime Minister. That system for our society is useful. Some people are of the opinion that having both a premiership and a presidency could cause rifts in the government. I believe if they are appointed consensually, we could only benefit from this arrangement.
Eurasia Net: On May 19, the Iranian state radio quoting an unnamed Afghan official, said that the US government has reached an agreement with your government to set up a permanent military base at Islam-Qaleh, close to the Iranian border. Is this true?
Qanooni: Not at all. We have no such request at this time from the US for this kind of base near the Iranain border. For one thing, it seems the Americans do not like to scatter their army all over the place. They prefer to concentrate only in a few places where they are established because of the added security and firepower this provides.
Eurasia Net: Is it true that Herat is stage for a kind of power-play between Iran and the United States?
Qanooni: Iran has enough experience not to make such an effort. As I told you, The United States is also not interested in this business. We donít feel or think this.
Eurasia Net: Mr. Qanooni, during your talks with American officials, did you ask for a stronger military presence for Afghanistan during the Loya Jirga? Did you have any talks about Iran and Pakistan?
Qanooni: Meeting with Mr. Cheney and Ms. Rice was very positive. We talked about deepening our ties of friendship and also about reconstruction and the national army. I didnít ask for more troops because we have enough people for the job. We talked about Pakistan and our anxiety during the Loya Jirga. In Pakistan there are two kinds of views. Pervez Musharraf is trying to effect some changes there. (5)
Qanooni's U-turn:
I think from the above mentioned interview we found very clearly that, how sincere he was and how supportive of Karzai government. He was extremely optimistic that his relationship would improve with Karzai's team, but he was removed from the scene by Karzai's inner circle. In addition to this, Karzai also created many problems for him and the United Front by way of false propaganda. Mr. Qanooni realized that Karzai was playing a game with him and was passing him like a ball here and there. Qanooni then decided to organize an opposition party with other well-known opposition's leaders under the name of National Understanding Front (NUF) to stop Karzai's increasing tendency towards dictatorship.
Every intellectual Afghans became aware that Karzai played a double game since coming to power in 2001 and is still playing dangerous and fruitless games on different issues in Afghanistan. He hunted or dispersed many high profile figures of the United Front personalities across the country. He dumped Marshal Fahim, his best friend, who supported him keenly and without any question. Subsequently, President Hamid Karzai named Ahmad Zia Masood as his first vice president and Abdul Karim Khalili as his second vice president, ahead of elections. Karzai formally registered his candidacy on for the October presidential election, which he was widely expected to win. We are of the view that Karzai named Ahmad Zia Masood to create a division between Marshal Fahim and Ahmad Zia Masood and cause more disunity in Panjshir Province. But it was too late. The people have learnt his games. This is how the big brother has performed along the history in Afghanistan.
Qanooni's vision about Afghanistan's future:
As we know well that Mr. Qanooni persistently and repeatedly talked and spoke in numerous occasions about National Unity and solidarity. He is a student of Ahmad Shah Masood and Masood dream was to see his country as an independent, free, united, prosperous, modern and a paradise for the new generation. He is wishing and working to realize Masood's dreams. The people, such as Karzai, whom he trusted, betrayed him by pursuing evil aims. It is hoped that Mr. Qanooni has learned from his negatives and positives experiences and pursue his future message without any fears.
Resources:
http://news.bbc.co.uk/Ynuus Qanuni (1)
http://www.afgha.com/?af=who&op=read&id=125 (2)
Volume 18 - Issue 26, Dec. 22, 2001 - Jan. 04, 2002 (3)
India's National Magazine
from the publishers of THE HINDU
http://www.runiceurope.org/german/frieden/afghanistan/ (4)
Editorís Note: Camelia Entekhabi-Fard is a journalist who specializes in Afghan and Iranian affairs. http://www.eurasianet.org . (5)
http://www.afghannews.net/ (5)

---